How to Check your Past Events
The simplest way to check for your past scheduled events is via email.
Here are the steps:
Open your email inbox.
In the search bar, search for SkynMaps.
In the list that comes up, you will find all the events that you had previously scheduled and/or ones that you have scheduled for the future.
You can also find the same through your Google Calendar where the booking information will be stored automatically.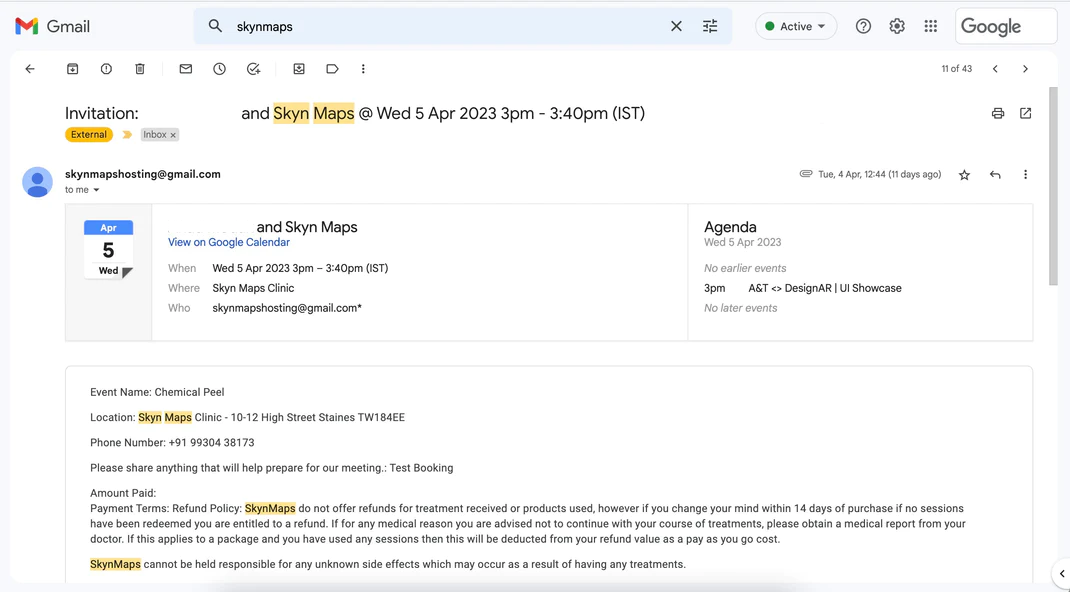 An Example
Here is an example of the type of email you must've received after your booking.